NUCS
National Kennel Club
PO Box 331
Blaine, TN 37709
865-932-9680
fax
865-932-2572
Contact Us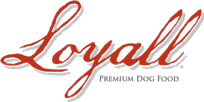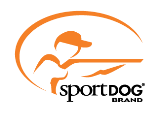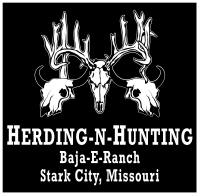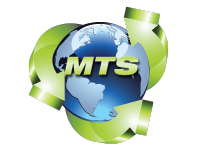 Mode Transporation
2018 NUCS National Store
Click for Merchandise
---
Congratulations to the
2017 High Point Dog Winners
Amateur Flushing
Gray's Life of Riley
Jordan Gray
Amateur Pointing
Double Crown's Tango
Sam Martin
Flushing
Rb's Remingtons' Prince of Princes
Rusty Baker
Pointing
Vaughn's Lil Lost Hazel
D Courtney Vaughn
---
Congratulations to the
2017 Hall of Fame Inductee's
Reproducer Hall OF Fame 2017
RB's Princess Cartwright's Remington
Rusty Baker - Owner

Super Grand Champion Hall Of Fame 2017




Anderson's Sierra Mist




Eddie & Terri Anderson - Owner

2017 NUCS National Winners
National Results

Pointing Singles
Chad Jensen & Paisley


Pointing Doubles Pointing
Randy Jensen & Chad Jensen - Crush & Nikki

Amateur Pointing
Richard Sipes & Hellfire

Flushing Singles
Rusty Baker & Remington

Flushing Doubles
Mike Weigel & Rusty Baker - Clyde & Remington

Amateur Flushing
Travis Ludowese & Rozzi

Youth
Carson Rinehart & Ponyo, Nick Sanborn & Sara
Luke Noonan & Ruby


2017 Hall of Fame Inductees

2017 Hall of Fame


High Point Dogs for 2016

2016 National Finals Winners & Ring Presentation






Rule Additions for 2018

<![if !supportLists]><![endif]> 1. Any event holder that is sending in false reports of events that have not been run will face a lifelong ban from the National Upland Classic. Any contestant that accepts false results from an event will face indefinite suspension and possible lifetime ban.
<![if !supportLists]>
2. <![endif]> GPS Collars will not be allowed in the field, this included cell phones with GPS enabled apps and GPS enabled watches . Beeper collars and training collars are fine as always but no GPS collars

Thanks,
Hal






We glad to announce That Loyall Dog Food has become the exclusive dog food of the National Upland Classic. We look forward to a long relationship with Loyall and ask our members to please support them.
Thanks Hal





******

New for 2018 NUCS Women Division

*******


Click here for information



**New changes effective September 1st 2017**
Once a dog has produced offspring or has been awarded a champion title of any type, a dog's name will no longer be changed.

We will only require for 1 owner to sign for a dog to be transferred to a new owner or register a litter when there are co-owners or multiple owners listed.








We now have the Hall of Fame Updated online.
If you or you dog is not listed correctly please contact the NUCS office to have the information corrected.
The Hall of Fame is listed by 3 division:
Dog's Hall of Fame
Handler Hall of Fame
Random Inductee Hall of Fame

The NUCS now has a Facebook Page
Click here for the direct link


---
We are now taking orders for the Upland Classic Video.
This is a video that was filmed at the 2008 Upland Classic Nationals.
This Video provides information on our organization as well as instructions on
how to run an Upland Event. The fee for the video is $25.00
Contact the NUCS office at 865-932-9680 or by email for more information.
---
---
The National Upland Classic Series is an organization comprised of people who know and appreciate quality bird dogs.

Our tests are designed to simulate a natural upland bird hunt in a competitive fashion. We want to recognize the dog that shows its inherited hunting talent, the dog that enthusiastically hunts the whole field while exhibiting control and consistencyŚThe Classic Upland Bird Dog.

The hunter is expected to conduct oneself in a safe, courteous, yet competitive manner, which exemplifies the values of the The Classic American Wingshooter.

We at the National Upland Classic Series relish competition, enjoy the comradery and just plain having fun. Sensibly structured entry fees and great paybacks. Come play with us!